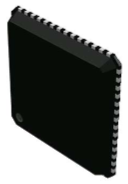 l'immagine mostrata è solamente rappresentativa

GPS/GALILEO/GLONASS STA8088FGB
Produttore:
STMicroelectronics
Matchcode:
STA8088FGB
Rutronik No.:
GPS1147
VPE:
1
MOQ:
1
dimensioni:
VQFPN56
confezione:
TRAY
GPS/GALILEO/GLONASS STA8088FGB Descrizione
STA8088FG is a single die standalone positioning receiver IC working on multiple constellations (GPS/Galileo/Glonass/QZSS).
The minimum BOM make STA8088FG the ideal solution for low-cost and small footprint products such handheld computers, cameras, data loggers, and sports accessories.
The device is offered with a complete GNSS firmware which performs all GNSS operations including tracking, acquisition, navigation and data output with no need of external memories
Key Features
STMicroelectronics® 3rd generation positioning receiver with 32 Tracking channels and 2 fast acquisition channels compatible with GPS, Galileo and Glonass systems
Embedded RF Front-End with separate GPS/Galieo/QZSS and Glonass IF outputs
Embedded low noise amplifier
-162 dBm indoor sensitivity (tracking mode)
Fast TTFF < 1 s in Hot start and 35 s in Cold Start
High performance ARM946 MCU (up to 208 MHz)
256 Kbyte embedded SRAM
In-Package SQI Flash Memory (16 Mbits)
Real Time Clock (RTC) circuit
32-bit Watch-dog timer
3 UARTs
1 I2 C master/slave interface
1 Synchronous Serial Port (SSP, Motorola-SPI supported) or 1 External SQI Flash interface
USB2.0 dual-role full speed (12 MHz) with integrated physical layer transceiver
2 Controller Area Network (CAN)
2 channels ADC (10 bits)
3 Embedded 1.8 V voltage regulators
I/O level selectable 1.8 V or 3.3 V
Operating Condition:

VDD12 : 1.2 V ±10%
VDD18/RF18 : 1.8 V ±5%
VLPVR 1.62 V to 3.6 V
VddIO : 1.8 V ±5%; 3.3 V ±10%

Package:

VFQFPN56 (7 x 7 x 0.85 mm) 0.4 mm pitch

Ambient temperature range: -40/+85°C
TTFF cold start

35 sec

TTFF quickstart

1 sec

Sens.tracking

-162 dBm

Sens.navigation

-146 dBm

MEMS support

Y Y/N

Protocol

NMEA

Antenna integr.

Y

Channels

32

Oper.temp.

Y °C

Length

1,8/3,3 mm

Width

-40 / +85 mm

Height

7 mm

Weight

7 g

HF sniffer

1 Y/N

Automotive

NO

Package

VQFPN56

Leadfree Defin.

10

Tipo di confezione

TRAY

Oper.voltage

N V
EAR99

Numero di tariffa doganale

85269120990

Stato

South Korea

Tempo di consegna standard

20 Settimane